Welcome to the South West Growers Show
The Centre of South West Horticulture
Wednesday 7th October 2020
The South West Growers Show is the South West's ONLY trade event that is aimed at growers and plant buyers from local authorities, garden centres, retail outlets and the landscaping industry.
Exhibitor Registration
Register for Free Visitor Entry
Wednesday 7th October 2020
The Matford Centre, Exeter, Devon
This is a unique event that brings together key growers and suppliers of specialist horticultural equipment and services. The South West Growers Show is the perfect event to see and source all the latest plant introductions and new horticultural products and equipment.
The South West Growers show, established in 1974 has been run by various parties including the BGLA (a subsidiary of NFU) and The Grower magazine. For the past nine years, the show has been organised by South West Growers Show Ltd., a company set up by local growers including representatives from Jackson Plants, Weetree Nurseries, Talaton Plants, Kernock Park Plants Ltd and XL Horticulture.  From 2018 onwards, Kernock Park Plants Ltd have been running the show in its entirety.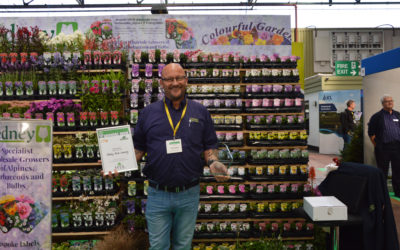 Wow! Who could believe time could go so fast? Since taking over the show we have seen a huge improvement in all areas and we just cannot believe how fast the last show has come and gone… The 2019 edition was undoubtably a success, with our highest ever visitor and...
PayPal Accepted


Most preferred way to pay online in the UK. Pay online without entering sensitive information.
© 2018 Kernock Park Plants Ltd. All rights reserved.
This web site is owned and operated by Kernock Park Plants Ltd. Company registration No. 03297350.
If you have any suggestions or comments or if you need to contact us, please email us on sales@kernock.co.uk.
VAT Registration Number 326 7561 45, Pillaton, Saltash, Cornwall, PL12 6RY, EU Plant/Quality Passport UK/EW 20268.
Prices exclude VAT (Charged at 20%) unless otherwise stated. Terms & Conds | Privacy Policy | Site Map | Powered by EBIZ Systems