ICL
Contact Details:
Phone: 07584557196
Email: adam.ferjani@icl-group.com
Website: www.icl-sf.com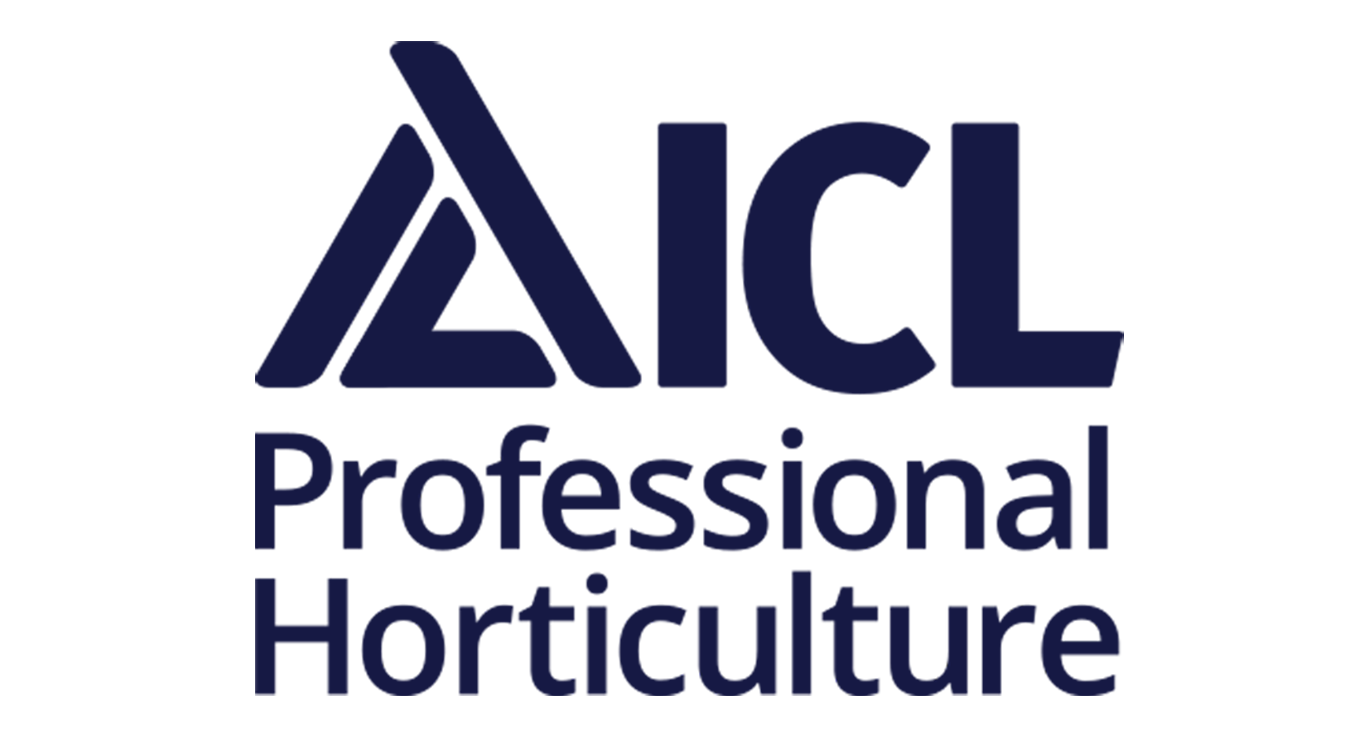 Company Biography: ICL's brands have been leading the way in horticulture for 50 years, from Levington professional growing media to its patented controlled release fertiliser Osmocote. The ICL group has industry leading R&D facilities to help continuously improve its market leading products, keeping them at the cutting edge of horticultural technologies.
What would we like to showcase?
 Timely, new improved UK woodfibre – Fibagro Advance Manufactured in the UK from home grown FSC sourced wood, Fibagro Advance is a new, improved, highly consistent woodfibre substrate – available exclusively from ICL for the professional horticultural market. (fibagro-advance.com) Fibagro Advance is a timely development. With the industry striving to significantly reduce reliance on peat, Fibagro Advance has a good environmental profile and offers security of supply. With a lower carbon footprint compared to imported woodfibre, it has been rigorously trialed and shown to significantly improve consistency and performance of peat-reduced and peat-free growing media.
Woodfibre is a sustainable inert peat diluent, however, there can be associated issues relating to slumping, water retention, nitrogen drawdown and buffering. Manufactured using ICL's unique thermo-mechanical process and with the addition of the company's technically advanced fertilizers and wetting agents, Fibagro Advance significantly reduces the impact of these issues helping to maximising plant quality.
Promoting high product consistency, ICL's thermo-mechanical process produces 'split end' fibres which create a unique matrix when blended with raw materials such as peat, coir and bark. With low to medium bulk density, Fibagro Advance helps reduce slumping. With a good balance between air-filled porosity (AFP) and water holding capacity (WHC), it facilitates good rooting, drainage and ease of irrigation management.
Cation Exchange Capacity (CEC) is a rating of how well growing media can hold plants nutrients. Analysis by ADAS UK has shown the CEC of Fibagro Advance is significantly higher than average woodfibre used in the UK. Fibagro Advance constitutes an excellent material which provides robust peat reduced and peat free mixed for optimum growth in professional horticulture.
By manufacturing its own woodfibre product, ICL not only has complete control over its quality and consistency and hence performance, but also security over continuity of supply. Investment in these new Fibagro manufacturing facilities, together with associated nutrient and water management products, demonstrates ICL's continued commitment to helping professional growers significantly reduce their reliance on peat.
Vine weevil biorational 'Pitcher GR'
Pitcher GR is ICL's new biorational for the suppression of Black Vine Weevil eggs and early instar larval stages.
Available exclusively from ICL and its distributors, Pitcher GR is a timely new tool in the IPM armoury for controlling this potentially devastating pest.
Developed by independent UK-based biopesticide company Ecospray, Pitcher GR is based on a stabilized from of garlic extract. When applied to growing media the active substance – Diallyl polysulphide – dissolves through the cuticle starting a cascade chain reaction causing vine weevil eggs or early instars to die due to overwhelming oxidative stress.
For use in containerised ornamental plants growing outside or under protection, Pitcher GR is recommended for use in conjunction with beneficial nematodes in an integrated pest management (IPM) programme. With the imminent loss of thiachloprid (Exemptor) early next year, biorationals are a future proof alternative for growers to employ.
Pitcher GR is applied as a topdress. It is important to wait a minimum of six weeks before making a second application or applying beneficial nematodes. Unaffected by temperature fluctuations, there are no resistance issues, no re-entry limitations following treatments and Pitcher GR has very low impact on non-target organisms and the environment.
Used in conjunction with ICL's Seeka beneficial nematodes which target vine weevil larvae, Pitcher GR bolsters overall control by targeting younger stages of the pest.
New Vitalnova Nursery biostimulants promote season-long plant quality:
A carefully formulated new portfolio of high performance biostimulants – The Vitalnova Nursery Range – has been added to ICL's biological plant health range, helping UK ornamental growers maintain high plant quality throughout the growing season.
Stimulating natural processes, quality biostimulant products have been scientifically proven to enhance nutrient uptake and efficiency, increase tolerance to abiotic and biotic stress as well as improving crop quality. Healthy, well-nourished plants grow and perform well and have a much higher disease-resistance threshold; as such biostimulants have an important role to play in modern horticultural production. Helping the industry become more resilient and sustainable, ICL's first two proven biostimulant products – Vitalnova Prime and Vitalnova Guardian – fortify plants.
Derived from yeast, saccharomyces cerevisiae, Vitalnova Prime is rich in amino acids and peptides which are natural elicitors. Stimulating plants' natural defenses to increase plant health throughout the season, elicitors reduce the need for conventional chemicals. This is known as induced resistance and is a form of 'plant memory' – similar to how our bodies respond to vaccines.
Derived from natural polyketides and foliar-applied nutrients, Vitalnova Guardian delivers a rapid response fortifying leaves to help plants cope with, abiotic and biotic stresses.
Biostimulants are not a replacement for precise, targeted nutrition and robust IPM practices; however, they are another useful tool for growers to employ to optimise plant quality throughout the season.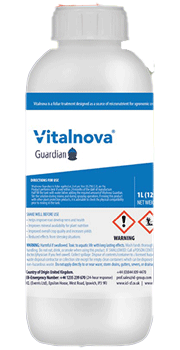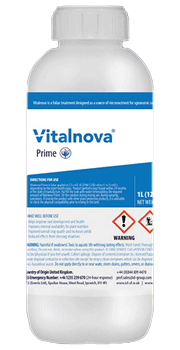 PayPal Accepted


Most preferred way to pay online in the UK. Pay online without entering sensitive information.
© 2018 Kernock Park Plants Ltd. All rights reserved.
This web site is owned and operated by Kernock Park Plants Ltd. Company registration No. 03297350.
If you have any suggestions or comments or if you need to contact us, please email us on sales@kernock.co.uk.
VAT Registration Number 326 7561 45, Pillaton, Saltash, Cornwall, PL12 6RY, EU Plant/Quality Passport UK/EW 20268.
Prices exclude VAT (Charged at 20%) unless otherwise stated. Terms & Conds | Privacy Policy | Site Map | Powered by EBIZ Systems