Volmary Ltd
Contact Details:
Phone: 01945 419100
Email: elaine.whelan@volmary.com
Website: https://profi.volmary.com/en/home.html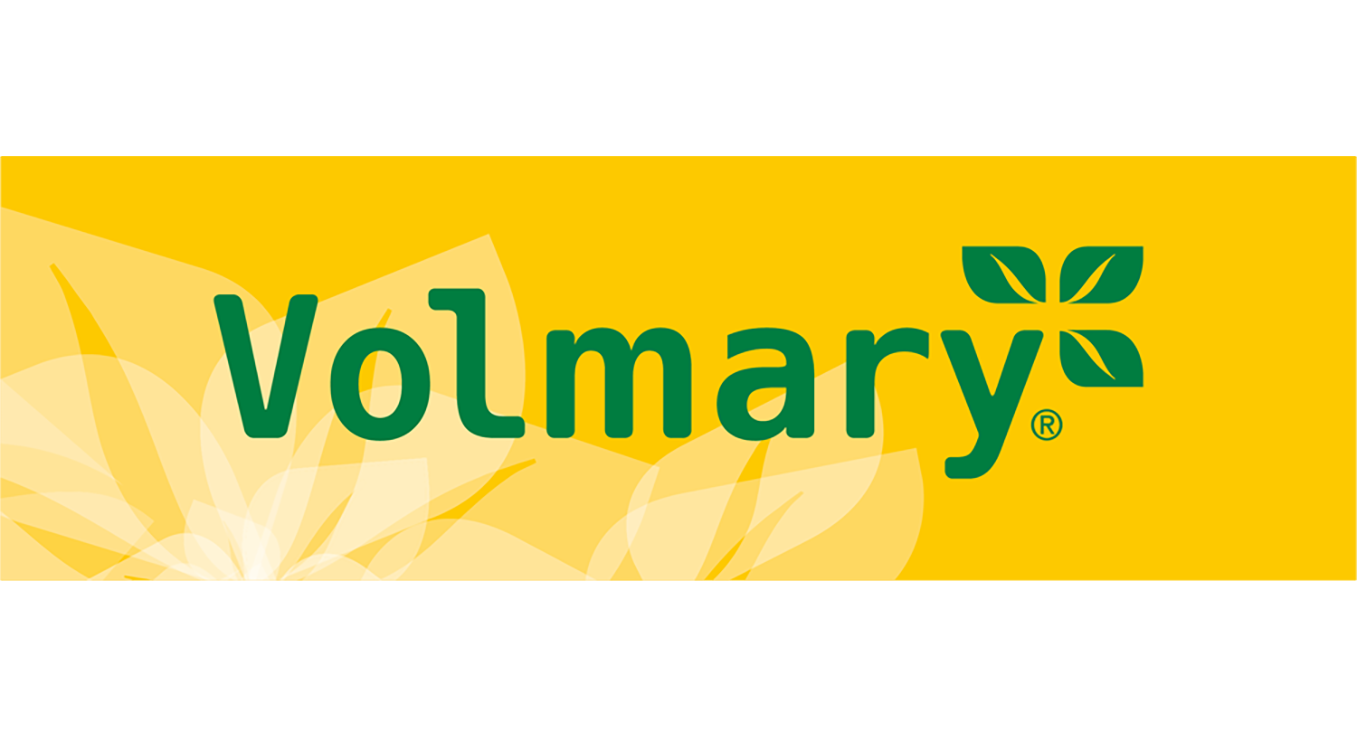 Company Biography: Volmary are a European wide plant propagation and plant breeding company, producing and delivering plug plants, unrooted Cuttings and seeds throughout the UK and Ireland. We have production sites in various European countries, Turkey and Africa.
The UK nursery is in Cambridgeshire where we specialise in rooting plug plants from cuttings that originate from our mother stock nurseries in Kenya and Turkey, we also act as the UK hub for the other European production sites.
We have a broad offering across annual, perennials, cut flowers and edible plants, we also specialise in flowering plant, herb & vegetable breeding, and production. Currently we supply ornamental plants and seeds, cut flowers, herbs and vegetables to over 1,200 UK growers in the UK and Ireland.
Showcase text: Volmary's recent breeding programs have produced many new and exciting ornamentals introductions including:
Antirrhinum Dazzling Lips®
– Large flowers in bright colours on
stable, upright flowering shoots
– Early and long lasting bloom
– Uniform in growth and earliness
– Height approx 30cm
– Pot size: 11-13cm
– Crop time 8-10 week
Dianthus Garden Pleasures – Exclusive to Volmary
2021 Launch of 6 brand new colourful varieties
– Heavily scented with pleasant fragrance, double flowers & fully hardy
– Perfect for borders and containers
– Sales in 1.5 – 3 litre pots
– Comparable with smaller Garden Pinks such as Cranmere Pool
– Great cut flower with small stems
Easy Grow Potato Adessa® F1 (SOLHY007)
– New Potato concept from true hybrid seeds
– Retail in a 10.5cm pot ready to Plant, Grow & Harvest
– Good disease resistance
– Retail sales throughout April and May
– High yielding elongated yellow fleshy tubers, floury texture and cooks well
– Crop 550g to 1,250g of Potatoes from 3 x plants in a Patio Pot!
Dahlia Lubega® Breeding Program
– Lubega®
– Lubega® Power
– Lubega® Dark
– Lubega® Special
– Lubega Special Sunrise – NEW 2021
– Special with semi-double flower in bicolour Salmon & Gold
– Sturdy habit with slightly longer peduncles
– Early flowering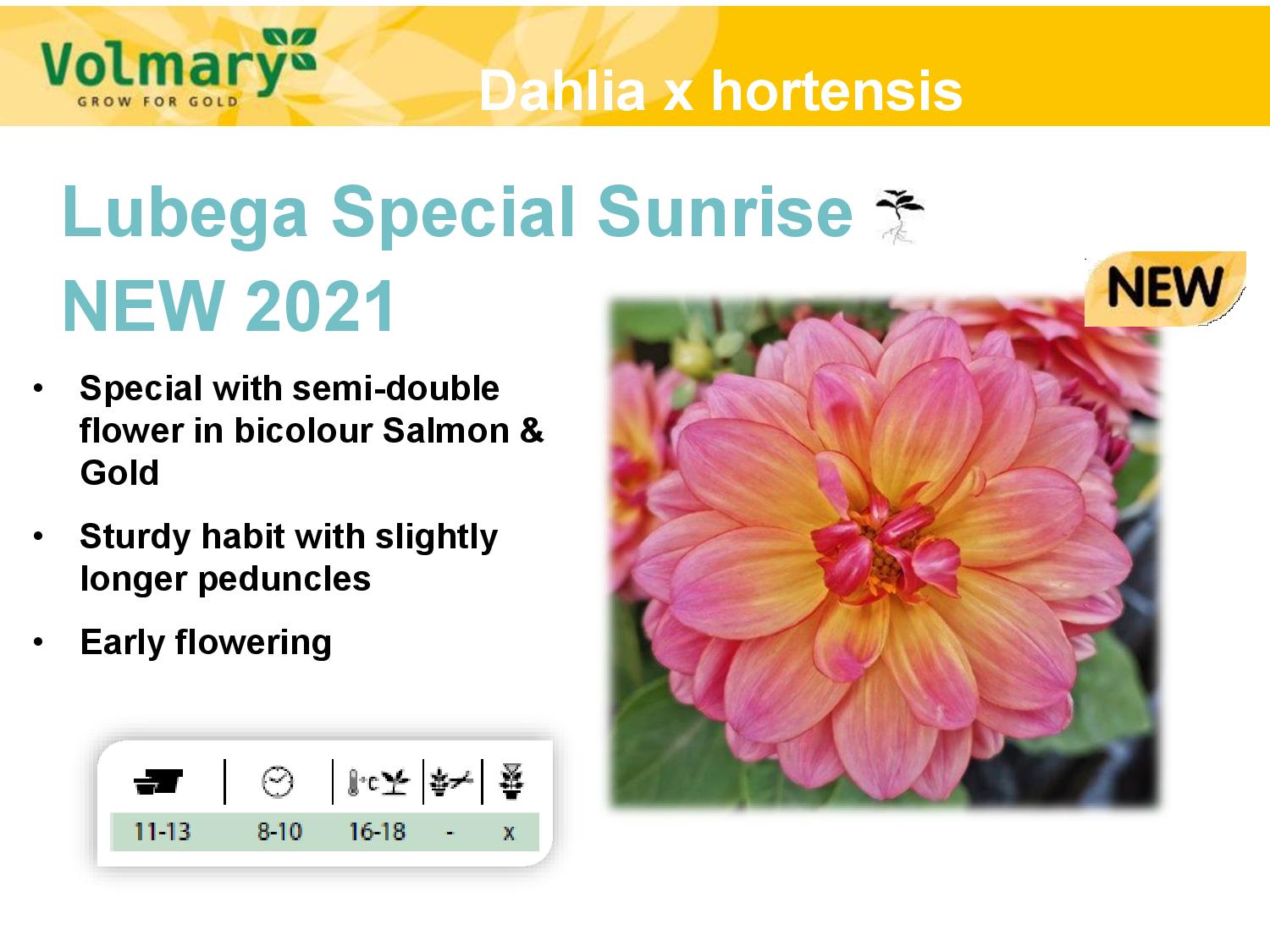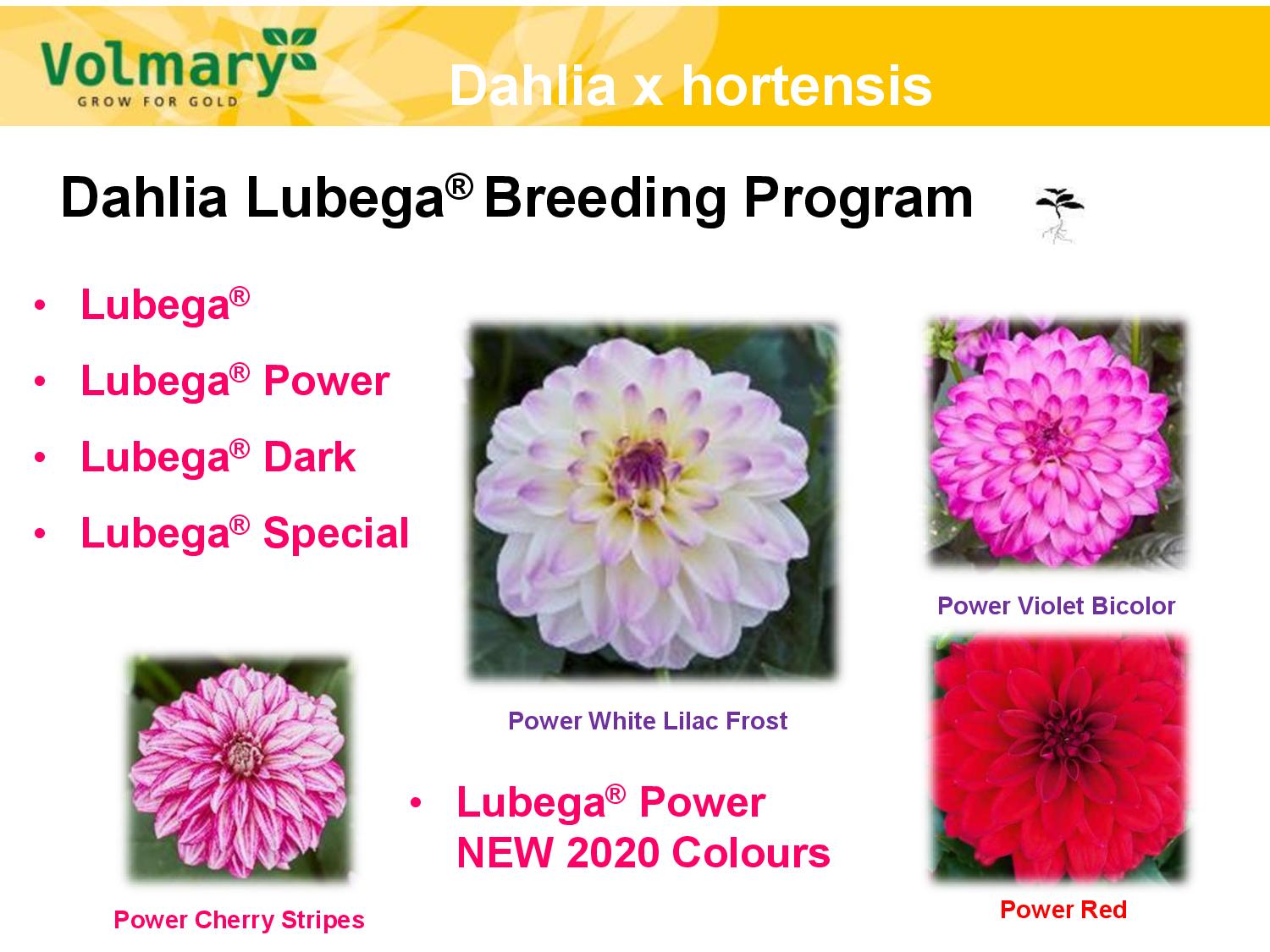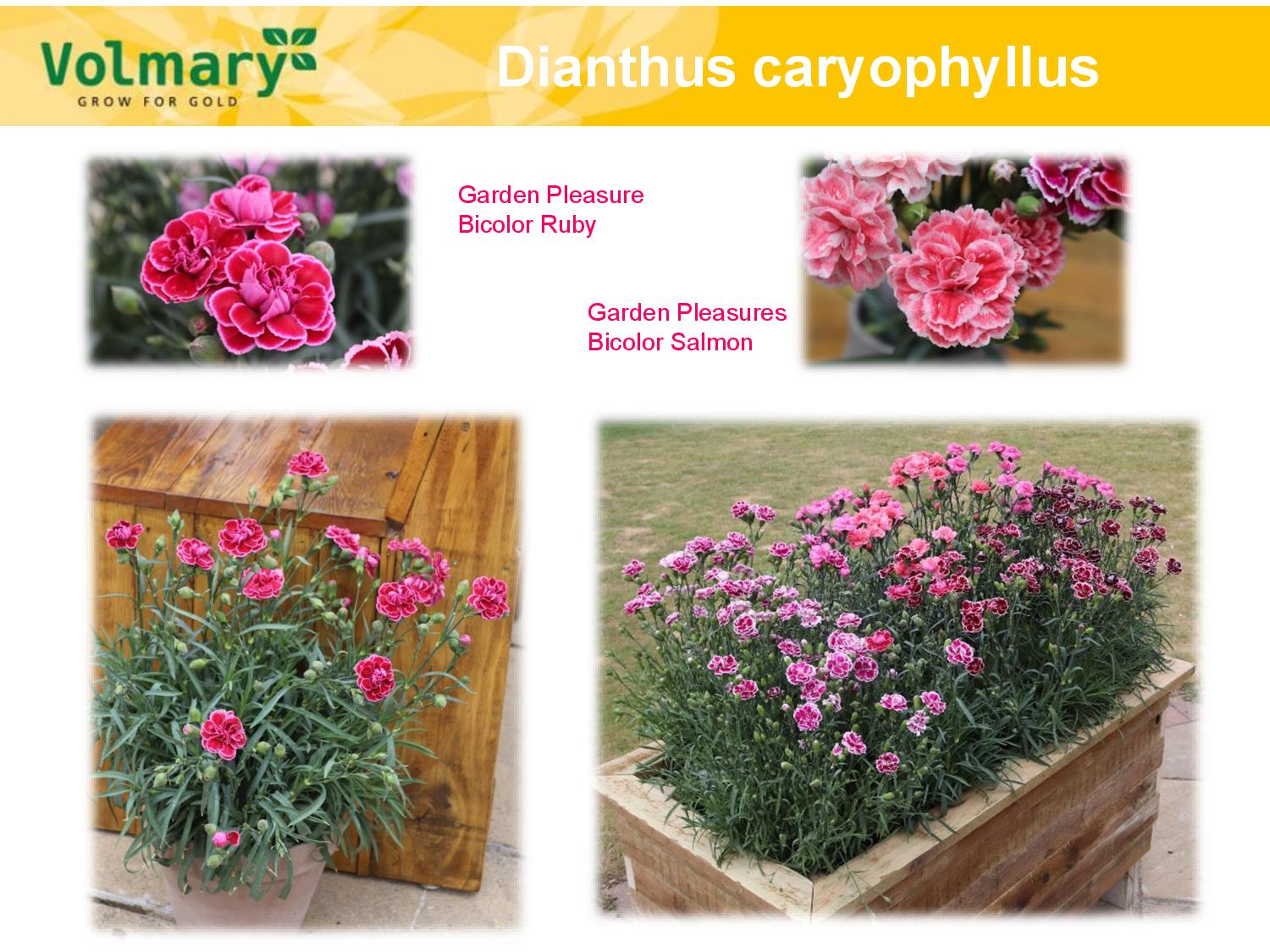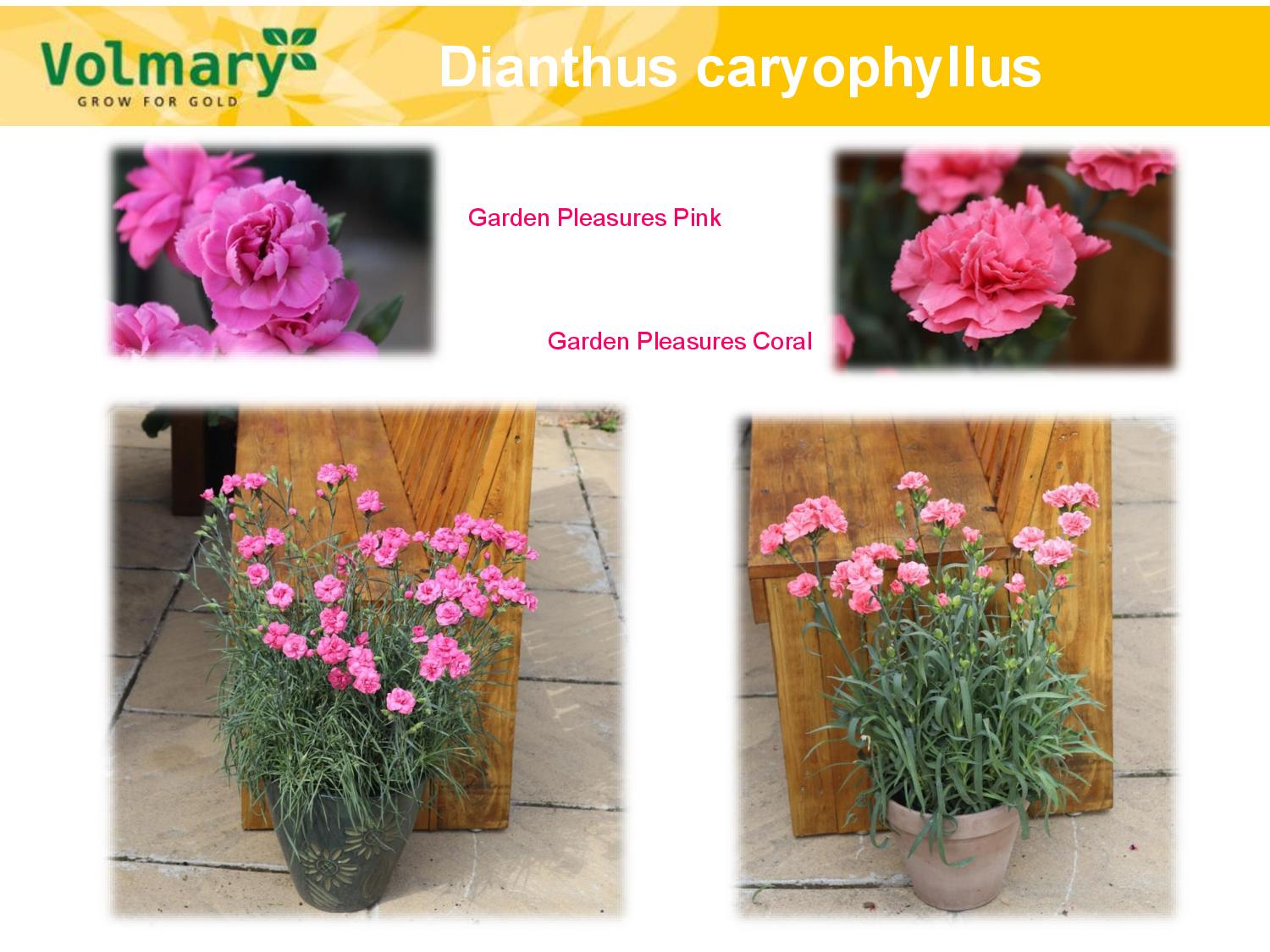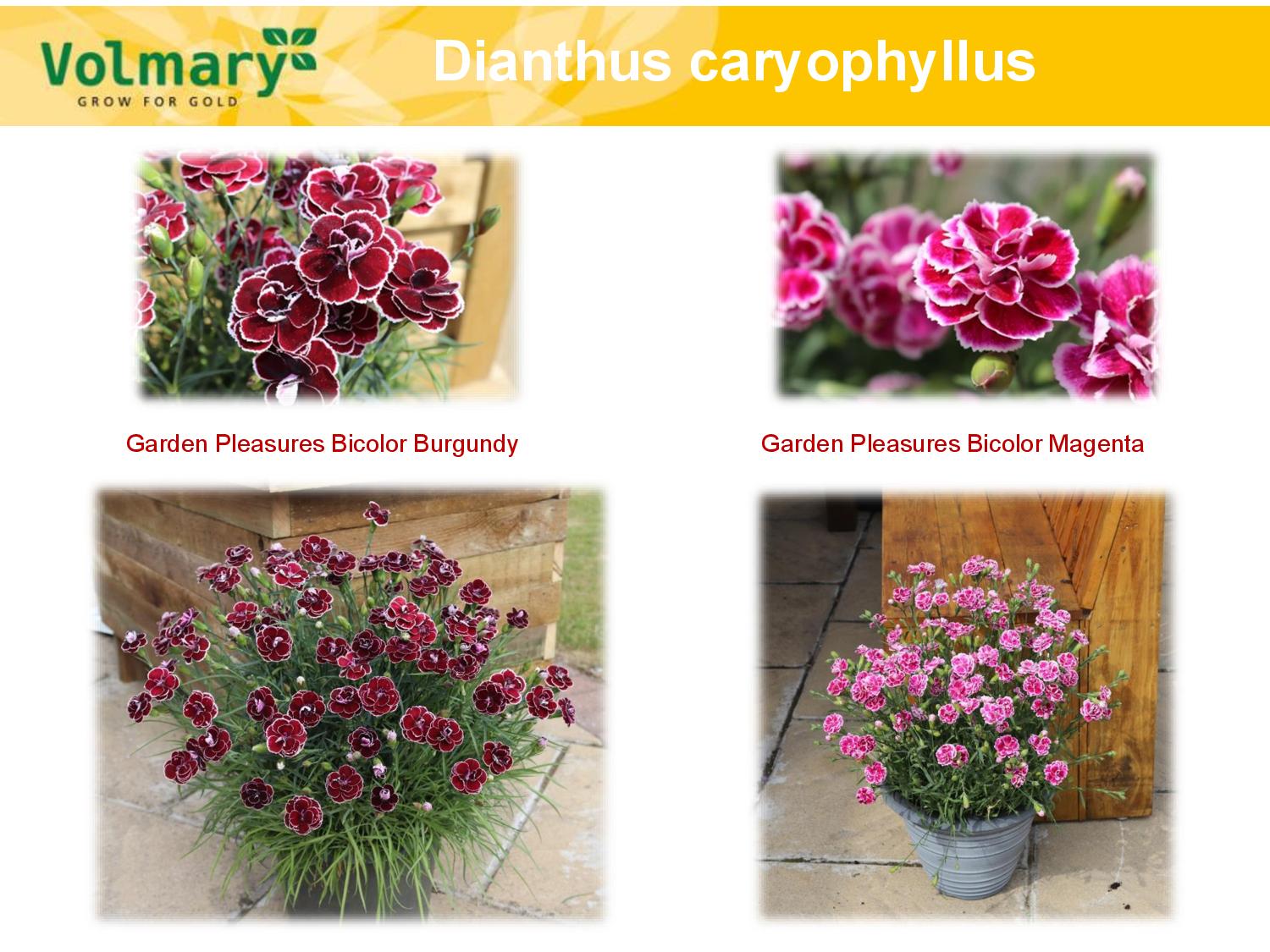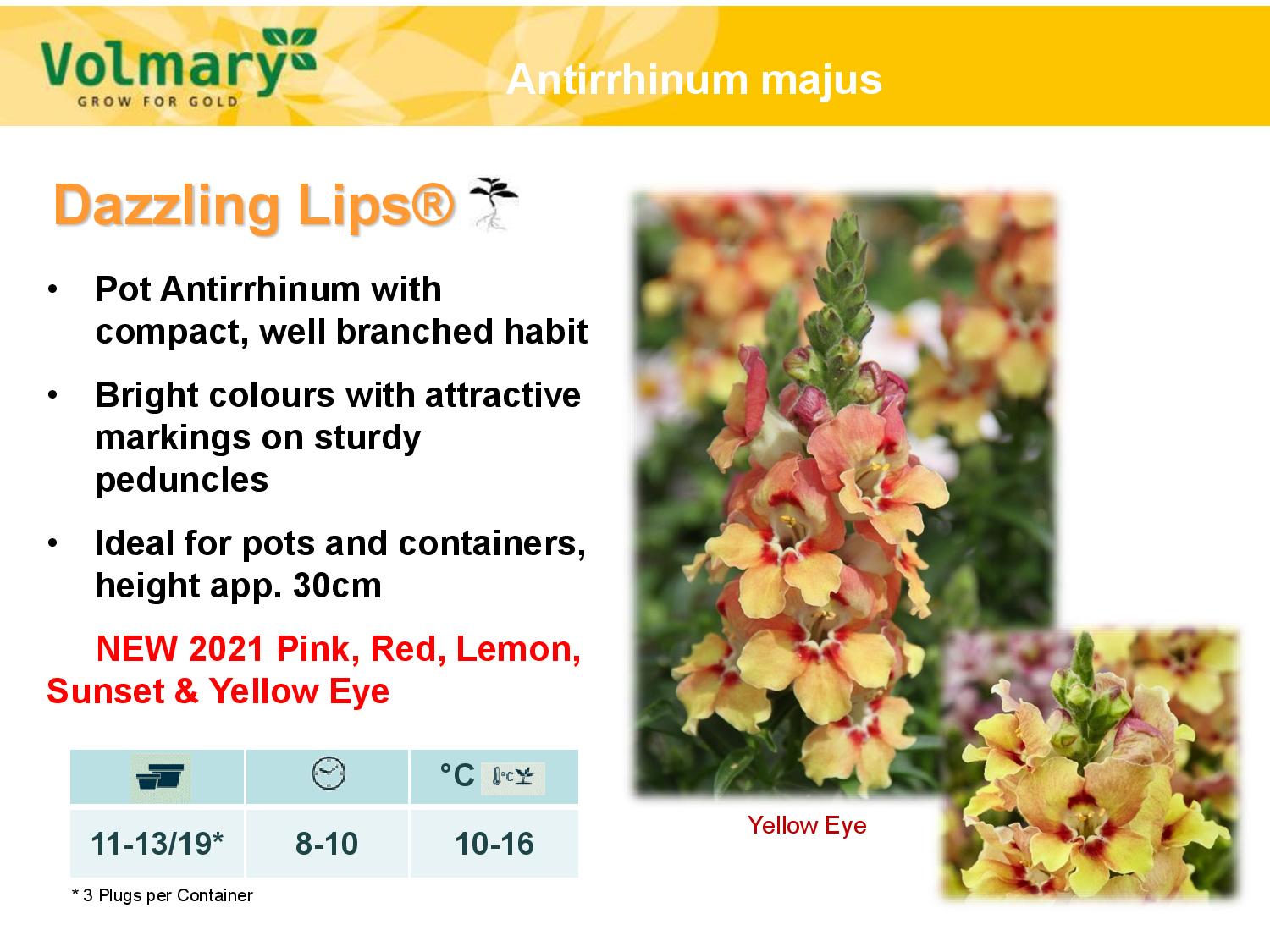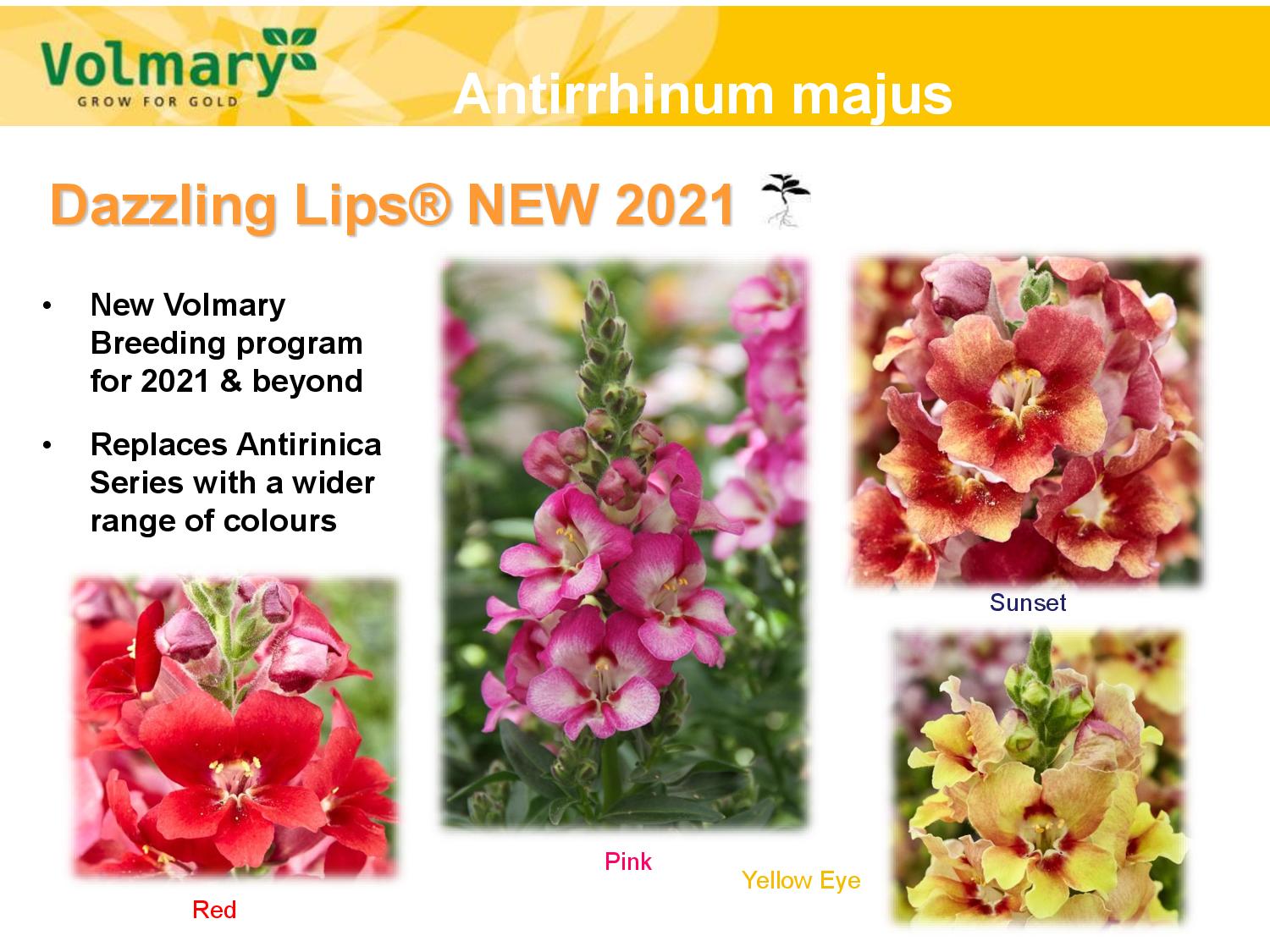 PayPal Accepted


Most preferred way to pay online in the UK. Pay online without entering sensitive information.
© 2018 Kernock Park Plants Ltd. All rights reserved.
This web site is owned and operated by Kernock Park Plants Ltd. Company registration No. 03297350.
If you have any suggestions or comments or if you need to contact us, please email us on sales@kernock.co.uk.
VAT Registration Number 326 7561 45, Pillaton, Saltash, Cornwall, PL12 6RY, EU Plant/Quality Passport UK/EW 20268.
Prices exclude VAT (Charged at 20%) unless otherwise stated. Terms & Conds | Privacy Policy | Site Map | Powered by EBIZ Systems