Perennial
Contact Details:
Phone: 01372 373962
Email: pswainston@perennial.org.uk
Website: www.perennial.org.uk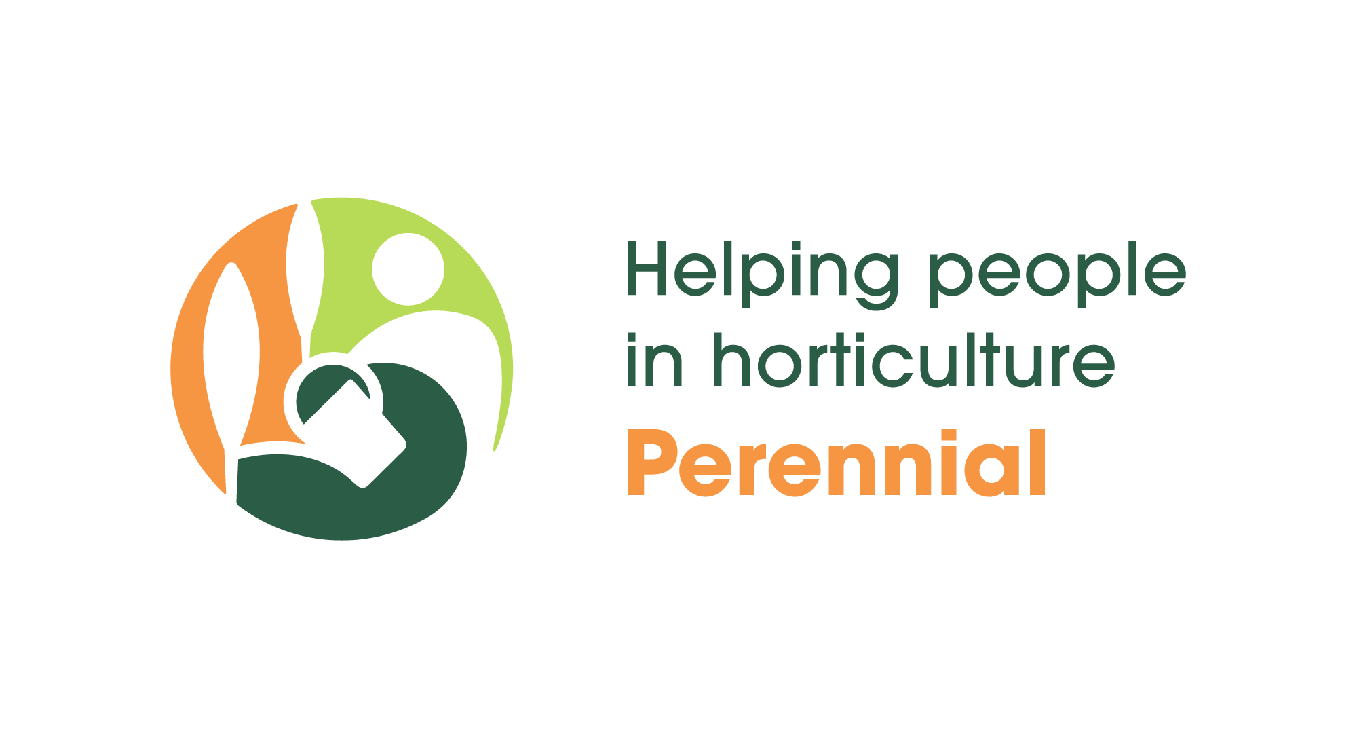 Company Biography: : Perennial – here to help people in horticulture create better futures Perennial is the safety net for people in the horticulture industry and is here to help anyone working in, or retired from any job involving trees, plants, flowers or grass. We understand the devastating impact bereavement, money worries, ill health, homelessness, redundancy and family breakdown can have on lives and that everyone can experience financial difficulties.
We can support you through many of life's challenges that you may find overwhelming. We recognise that everyone is different, so at Perennial we look at the whole picture to understand your needs. As the effects of the coronavirus pandemic (COVID-19) continues to evolve for the horticulture industry, Perennial is urging anyone who is worried or has questions about how it Is affecting them, or their family, to get in touch. Perennial's help and support is free and confidential. Everyone needs something different, so call the team in confidence on 0800 093 8543, complete the Contact Form on the website (www.perennial.org.uk) or email services@perennial.org.uk to find out more.
2020 has of course been an extraordinary year. Given the loss of income we have experienced through the cancellation of all our events this Summer and the increase in calls our Services Dept has had to field during the current crisis your organisations support now would be invaluable. We anticipate the increase in calls for help will only continue as we move through the year when the real consequences of the Covid-19 Pandemic will start to bite. We realise this is a tough time for all businesses but it would be great, given the strain our charitable income is under if you were able to support us by becoming an official Perennial Partner. Partnership levels from anything between £100 to £5000 per annum.
All partners are listed on our website with their logo scrolling across the bottom of our home page that can link through to your own landing page. We will also announce the Partnership on all our Social Media channels. Partners also have opportunities to contribute to our printed media and participate in annual partner networking events. To discuss a Perennial Partnership at any level please contact Perennial's Corporate Partnership Manager, Phil Swainston on 07534 617582 or e-mail pswainston@perennial.org.uk
What would we like to showcase? Would like to raise awareness of our Services and our Perennial Partnership Scheme.
PayPal Accepted


Most preferred way to pay online in the UK. Pay online without entering sensitive information.
© 2018 Kernock Park Plants Ltd. All rights reserved.
This web site is owned and operated by Kernock Park Plants Ltd. Company registration No. 03297350.
If you have any suggestions or comments or if you need to contact us, please email us on sales@kernock.co.uk.
VAT Registration Number 326 7561 45, Pillaton, Saltash, Cornwall, PL12 6RY, EU Plant/Quality Passport UK/EW 20268.
Prices exclude VAT (Charged at 20%) unless otherwise stated. Terms & Conds | Privacy Policy | Site Map | Powered by EBIZ Systems